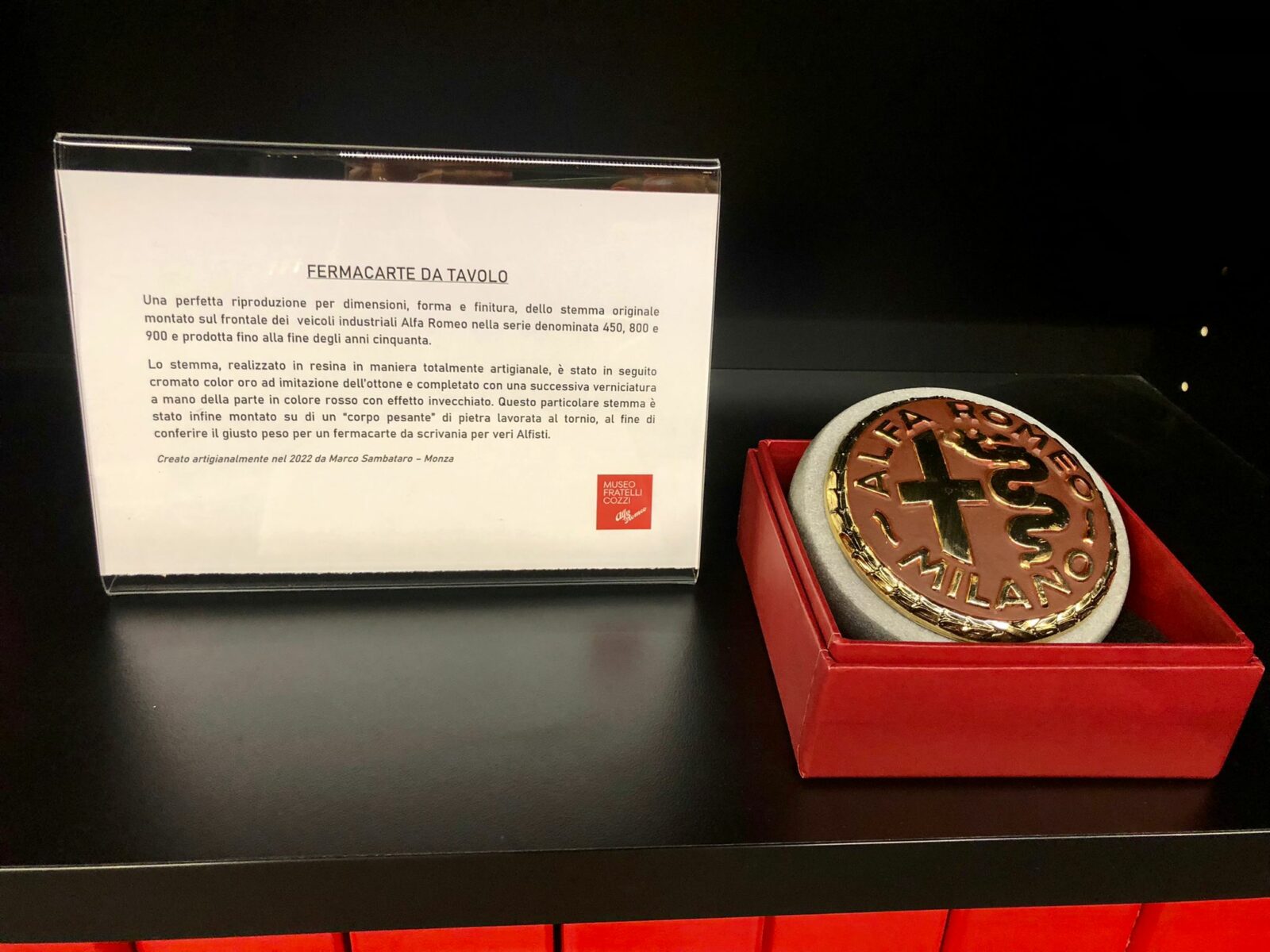 Donations enrich (and make us happy)
Every time we receive a donation we are grateful, because we know that the objects and documents are part of a bigger story than that of Alfa Romeo
Our Museum, as anyone who has read its history and the story of its founder Pietro Cozziwas born from a collection built piece by piece on a great passion and dedication to a profession, that of the Alfa Romeo dealer.
However, perhaps not everyone knows that our collection is certainly not static, on the contrary: it grows over time thanks to acquisitions and especially thanks to generous donations from private individuals .
Every time we receive a donation we are grateful, because we know that the objects and documents are part of a bigger story than that of Alfa Romeo: they are part of the story of a family, of a person, of a community.
Donating these objects means wanting to share them with the community and become part of the Museum's own history.
This whole premise - which always moves us a little, it must be said - serves to present the last three generous donations received by the Museum recently.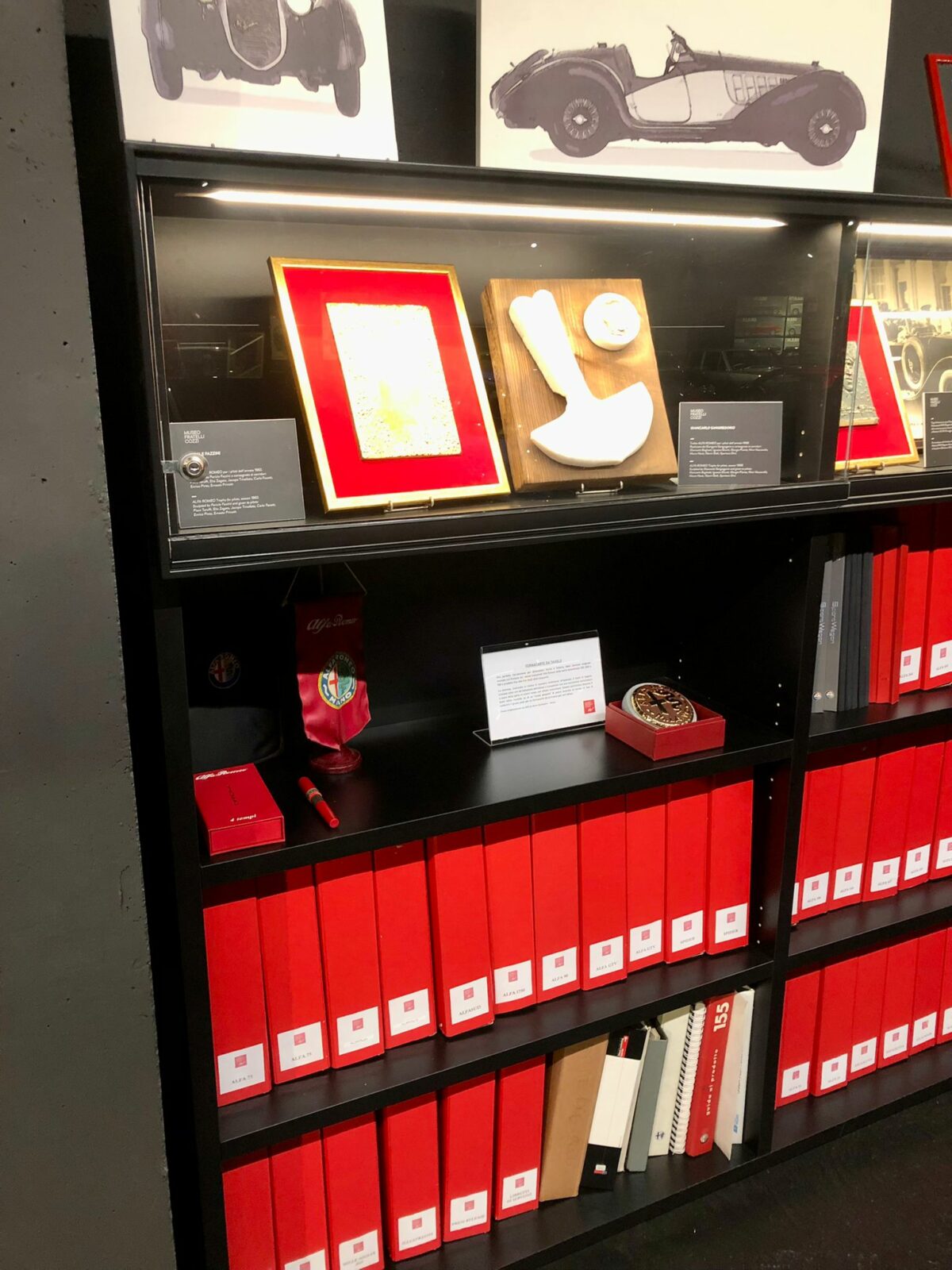 A HANDMADE PAPERWEIGHT
The first gift is a handcrafted table paperweight with the Alfa Romeo logo. It is a perfect reproduction in size, shape and finish of the original coat of arms mounted on the front of Alfa Romeo commercial vehicles in the series called 450, 800 and 900 and produced until the end of the 1950s.
The coat of arms, made of resin in an absolutely artisanal manner, was then chrome-plated in gold to imitate brass and completed with a subsequent hand-painting of the red part with an aged effect. This particular coat of arms was finally mounted on a 'heavy body' of lathe-worked stone.
It was handcrafted in 2022 by Marco Sambataro from Monza, who then donated it to us: we are truly honoured, there is little to add.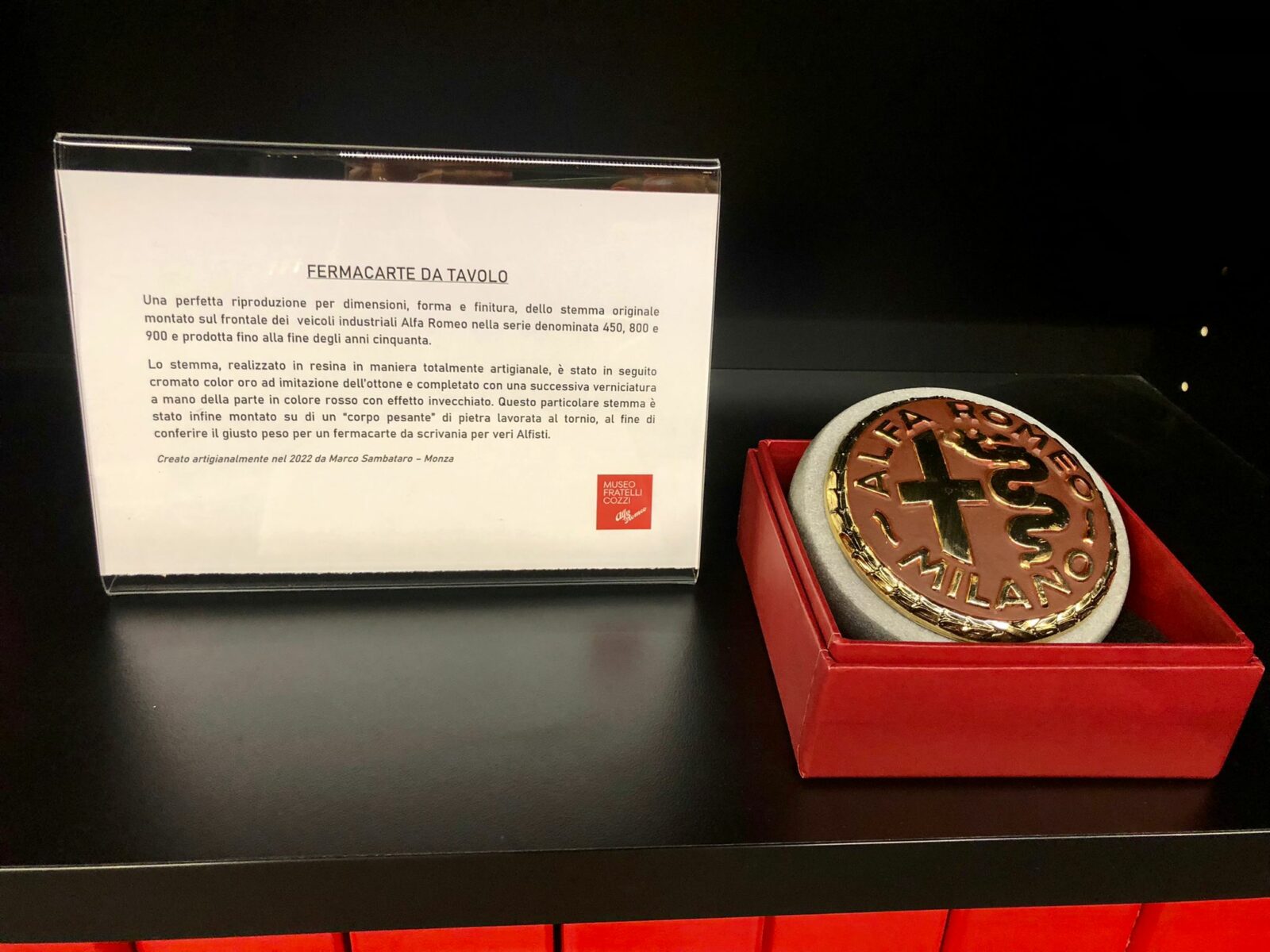 AUTHOR'S ILLUSTRATIONS
We already knewFrancesco Strevella: he is in fact the author of the beautiful painting that was donated to us by the Alfa Romeo Matta Register on the occasion of the rally!
The artist specialising in Motor Art has decided to give us a gigantic gift by donating some of his Alfa Romeo-themed illustrations. It consists of 22 portraits that have the colour red as their common denominator, from which 25 numbered prints have been produced.
Here they are, in all their glory!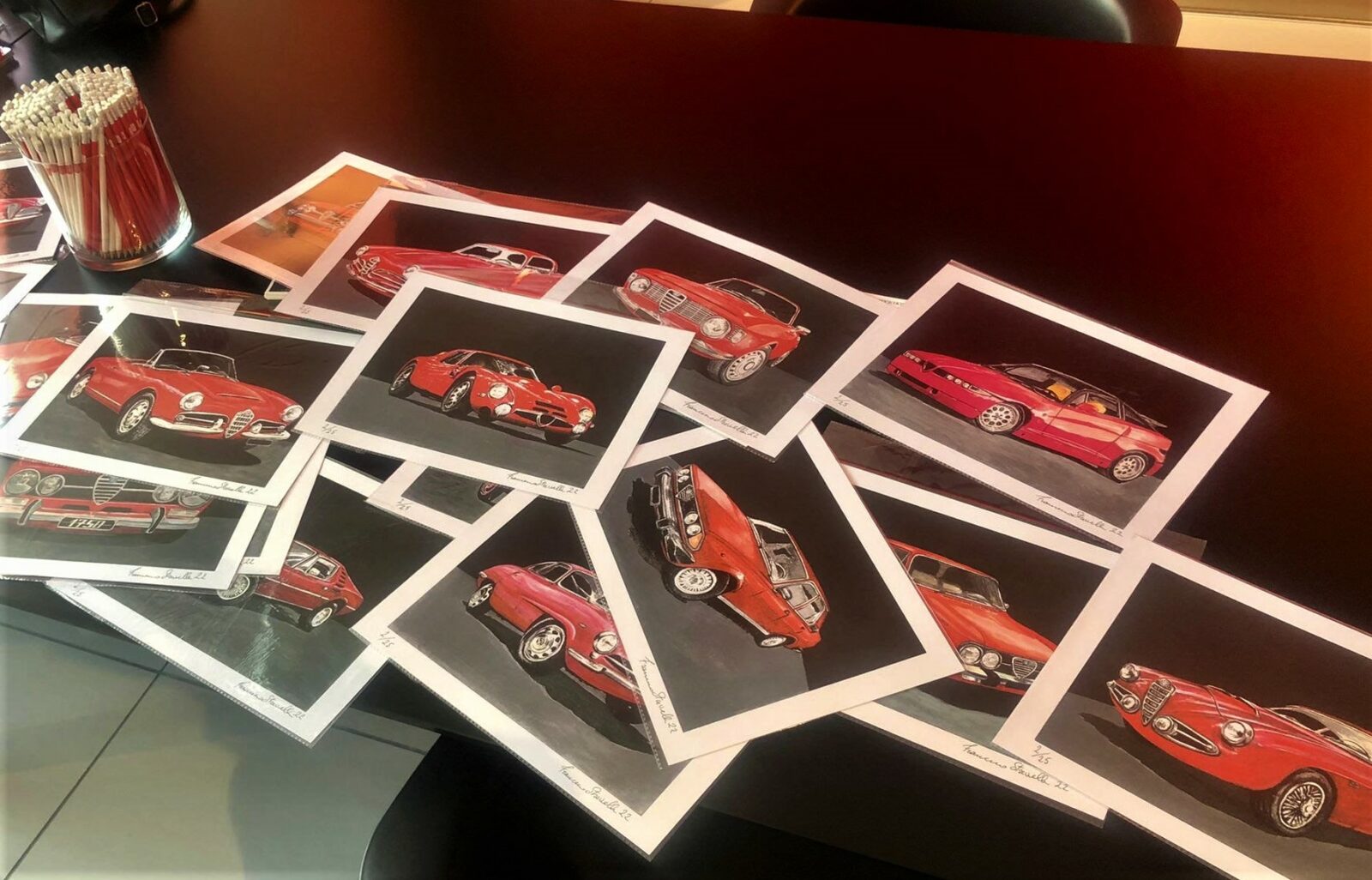 VINTAGE FOUR-LEAF CLOVER
Enthusiast Renzo Melani, after discovering our archive of vintage Quadrifoglio, donated some wonderful issues of this magazine to the Museum. Yes, the very one we have come to know even better in recent months by leafing through it together page by page and which for this month takes us straight back to 1992!
We thank Renzo for his generosity, and also our guide Renato Tridico for putting us in touch!
If you too have memorabilia, photographs, objects and magazines related to the world of Alfa Romeo in your home, you can donate them to the Museum where they will be available to researchers, scholars and enthusiasts.
It's a nice gesture 🙂